Access to technology creates opportunity and Digi-Bridge Founder David Jessup witnessed a technology deficit in 2009 when he first entered his classroom in Miami as a Teach for America Corps Member. Shortly thereafter, Jessup worked with the Knight Foundation to implement a One Laptop per Child program in Miami to provide one-to-one devices to students. After launching the same program in Charlotte in seven West Charlotte CMS schools through Project Lift, Jessup sought a way to engage with entire classrooms.

Digi-Bridge launched in 2014 to make sure all 21st-century learners have both unique and real opportunities to succeed in a modern, digital age. Since 2014, Digi-Bridge has provided technology-based, hands-on STEAM experiences to more than 17,000 scholars. We do this through STEAM and robotics programming in our partner CMS schools, working with community partners and hosting events.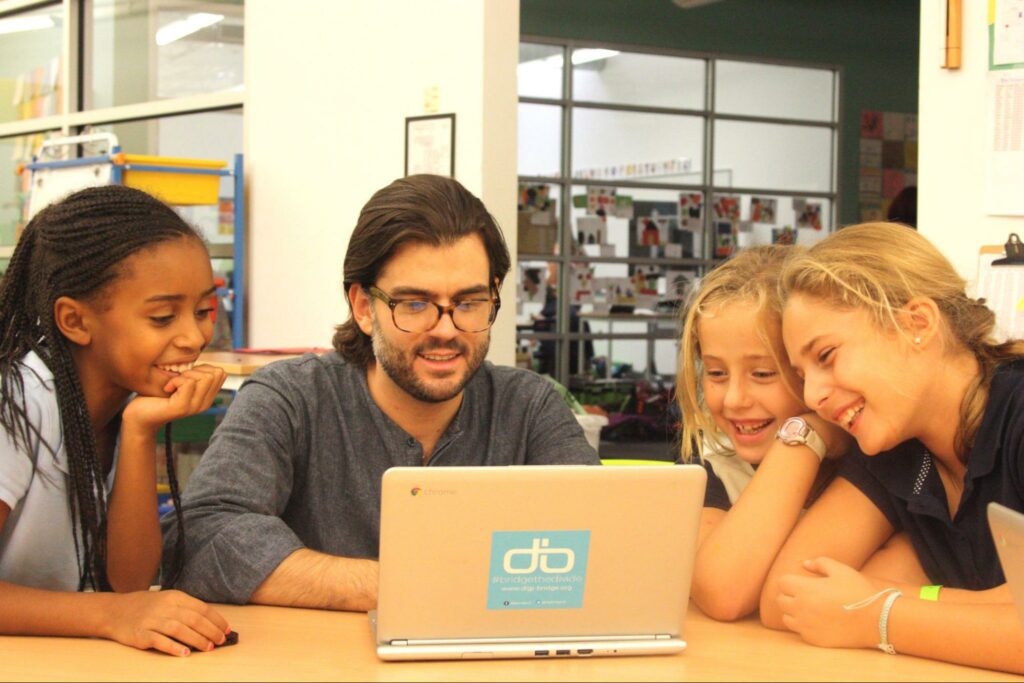 Founder of Digi-Bridge, David Jessup Jr.