We are continually in awe of the creative, perceptive ways students in Charlotte find solutions to problems. We saw this once again on November 1 during our Futureshaper Sustainability Challenge alongside Honeywell and the Carolina Panthers. 
At the Honeywell headquarters in Charlotte, six teams gathered to present their ideas in improving recycling at Bank of America stadium to a panel of judges, including Panthers' offensive tackle Ikem Ekwonu. The students worked with Honeywell mentors to create solutions and then present their ideas shark tank-style.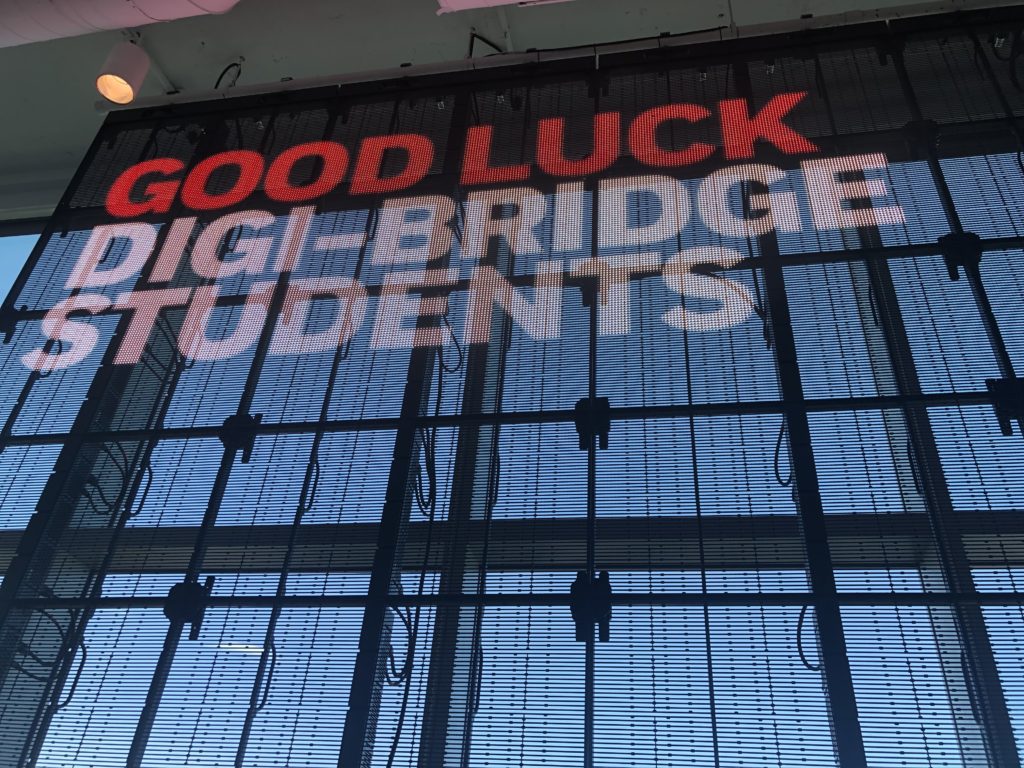 The students researched recycling and had to show an understanding of the sustainability of recycling and plastic. We were blown away by the ideas the middle schoolers came up with, which ranged from a robot to paper packaging and even a recycling sorter.
"All of these kids came out, had great presentations, slide shows, models, 3D printed stuff, they just went all out. It was a fun experience," Ekwonu told WCCB Charlotte.
The prize was a $5,000 grant from Honeywell to go to their school, as well as recognition during halftime of the Panthers vs. Broncos game on November 27th. 
Ultimately, Thomasboro Academy clinched the win with their "Packseez for your Snackeez" idea, which involves a reusable food and drink container which fans would be rewarded for using on game day.
It was a fruitful day for everyone involved. We were once again reminded of the importance of encouraging kids to problem solve real world issues. When they're provided opportunity and access, they can help make the world a better place.
As Ekwonu said, "If this is the future right here, we're definitely in great hands."