STEAMLab
STEAMLab is Digi-Bridge's flagship school-based out-of-school-time program that delivers hands-on, exploratory, and career-focused STEAM (science, technology, engineering, arts, and math) experiences to K-8 students in partner Title 1 schools. STEAMLab is designed to support young innovators, and to build and nurture a diverse community of future entrepreneurs with a passion for STEAM (science, technology, engineering, arts and mathematics) fields and aligned subject matter. By providing weekly opportunities to explore STEAM concepts under the direction of master educators, Digi-Bridge creates unparalleled, otherwise nonexistent opportunities in our schools to build interest and confidence in STEAM.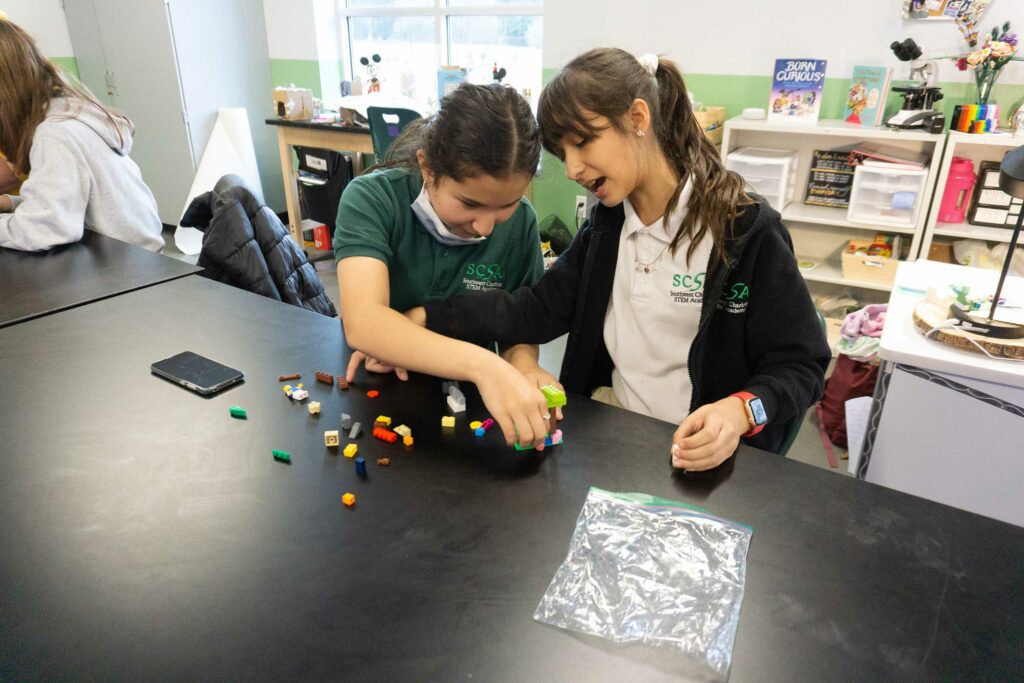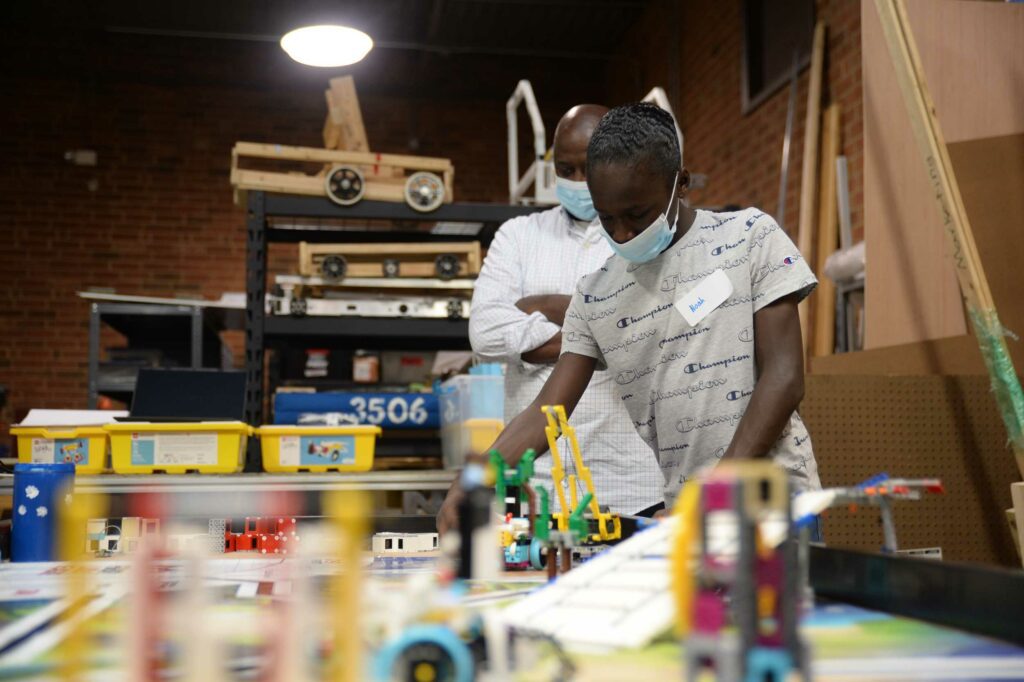 Competition Robotics and Programming​
Digi-Bridge works with 6th-8th grade scholars at area Charlotte-Mecklenburg Schools middle schools to provide out of school experiences with robotics through the FIRST LEGO League framework. Students meet weekly afterschool under the direction of master educators to build 21st century skills such as teamwork, collaboration, innovation, and problem-solving through hands-on robotics challenges. Participants compete at local friendly competitions to showcase their skills learned during the program.