The future is female. This past month, Digi-Bridge partnered with CodeNinjas Concord and Dottie Rose Foundation to make that statement a reality in the Charlotte area. Together, we hosted SheCanCode, three weeks of STEAM programming for female STEAM scholars.
What is SheCanCode?
SheCanCode is a local Charlotte collaboration to help girls establish confidence and skills in the STEAM field. It's a collaboration between Code Ninja Concord, Dottie Rose Foundation, and Digi-Bridge which culminates in an annual summer camp each year. The collaboration was established to create intentional programming which builds the confidence, skills, and social capital of girls looking to enter STEAM-related fields. It also provides opportunities for campers to connect with female role models in tech and science fields. This is the third year of the SheCanCode camp.
Avidxchange provides funding each year for 10 female students from Title 1 schools to attend the summer camp free of charge and for them to receive mentoring from female tech leaders.
SheCanCode Camp 2022
SheCanCode Camp is a three week camp hosted by three local nonprofits and provides high-quality STEAM programming for girls who will be entering 5th-8th grade next year.
Digi-Bridge loves working as a collaborator on this project, especially since we're in good company! Check out who else is hosting one week of SheCanCode Programming this summer:
Digi-Bridge hosted the first week, starting July 18th through July 22nd. This week's theme covered robotics, engineering, 3D printing and introduced the students to hydroponic gardening. Students had the opportunity to showcase their work to their families and Avidxchange employees on Friday afternoon.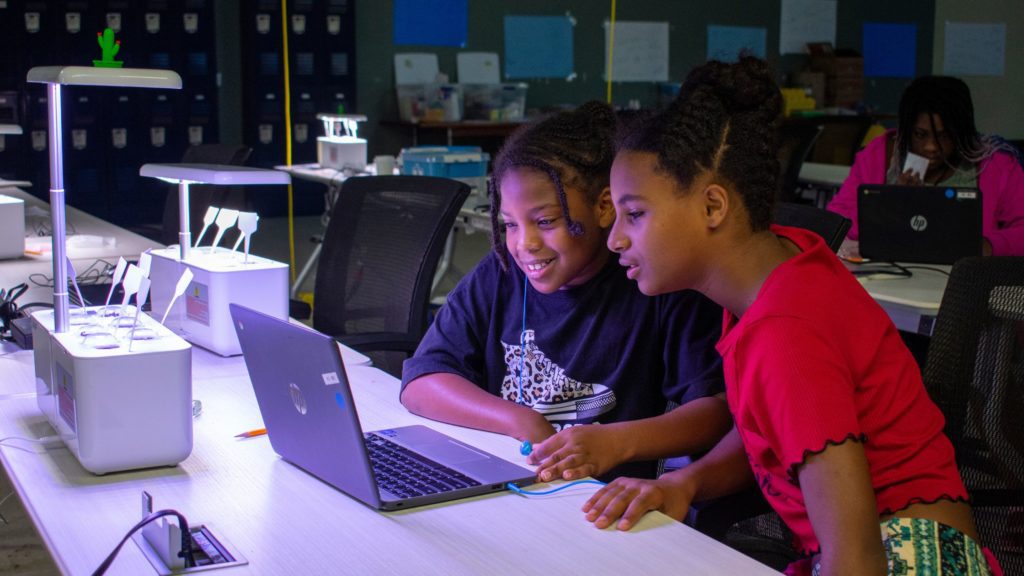 The second week (July 25th-29th) was hosted by Code Ninja. They allowed students to dive into their passion for web and video game development.
Dottie Rose Foundation hosted the final week from August 1st-5th. This week gave students the opportunity to explore how the arts and technology are interconnected.
Every week includes hands-on experiments, opportunities to learn from STEAM professionals and experts, and the ability for campers to use their imagination and technical skills. Each week also covers sustainability and hydroponic gardening, the focus for SheCanCode 2022.
Digi-Bridge and SheCanCode
During the week of July 19th, Digi-Bridge hosted a week of camp activities with She Can Code. Campers participated in a variety of activities, including:
LEGO WeDo
Group Engineering Challenges
3D printing
Exploring sustainability and hydroponic gardening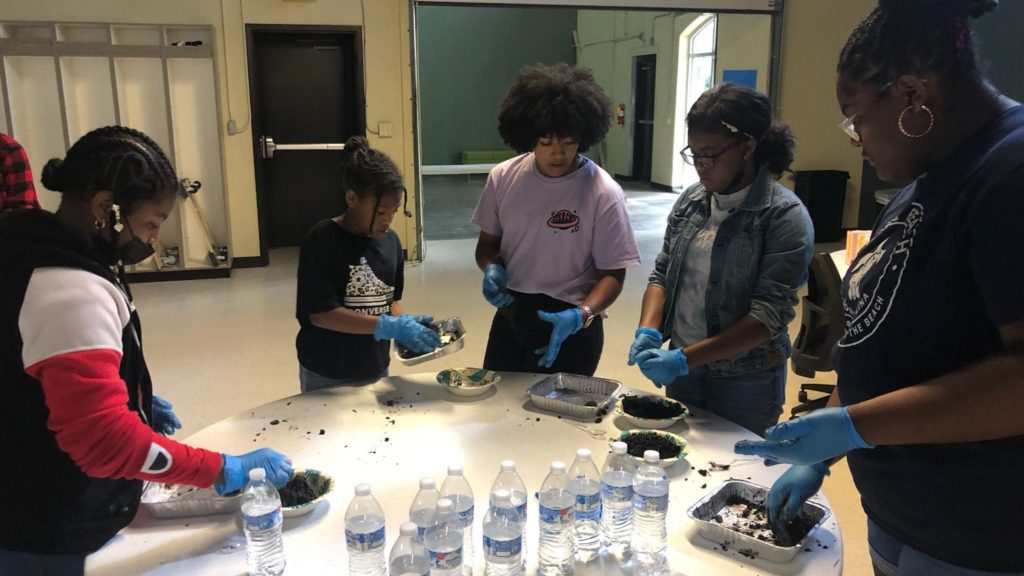 Digi-Bridge is to be part of this program which impacts the lives of female STEAM scholars. Together, we can bridge the gender divide in tech and make the world more equitable!