STEAM Lab Helps Spark Curiosity in Charlotte's Scholars
Last week, NASA scientists successfully landed a rover on Mars bringing to reality years of dedication and hard work and also bringing inspiration to a next generation of STEAM enthusiasts.
Got a 2.4 GPA my first semester in college. Thought maybe I wasn't cut out for engineering. Today I've landed two spacecraft on Mars, and am now designing one for the Moon.

STEM is hard for everyone. Grades ultimately aren't what matter. Curiosity and perseverance matter.

— Ben Cichy (@bencichy) February 20, 2021
Former NASA engineer Ben Cichy's tweet confirmed what we at Digi-Bridge know to be true. STEM is hard for everyone. But, STEM also provides countless opportunities to explore curiosity and to practice perseverance.
Throughout the pandemic, Digi-Bridge wanted to keep scholars curious and interested in STEAM (science, technology, engineering, arts and math) and throughout the last year, we have been working directly with the communities we serve to fulfil unmet needs. In the last year, we have developed free learning resources for teachers and students and deployed 3,000 at-home STEAM kits, thanks to corporate partner support.
And now, we'd like to introduce our STEAM Lab, our reimagined school-based #STEAMSaturdays programming that delivers individual hands-on experiences designed by Digi-Bridge staff and CMS educators to students in our ten Charlotte-Mecklenburg Schools partner Title 1 schools.
STEAM Lab provides an engaging learning experience hands-on, yet virtual experience for our Title 1 partner school students by pairing personal learning kits of materials with virtual instruction led by their teachers. To accomplish this, Digi-Bridge is also providing professional development and support for 30 CMS teachers and developing content about engineering/design, 3D printing, robotics and more to better prepare all students in this digital age.
"We work with local teachers to develop our unique curriculum and review it together as a team," said Sherry Sample, Digi-Bridge Interim Program and Operations Manager. "We continually improve the lessons as schools use it and provide us with feedback."
Current STEAM Lab kits include:
Design Engineering Process: building with geometric shapes, LEGO wind racer, circuit greeting cards, creative budgeting, ping pong zip line
Arts + Technology: Pixel art and building a gif, data visualization, stop-motion animation
Game of Codes: coding unplugged: programs and algorithms, understanding block code, binary code, and loops, programing and designing a game in Scratch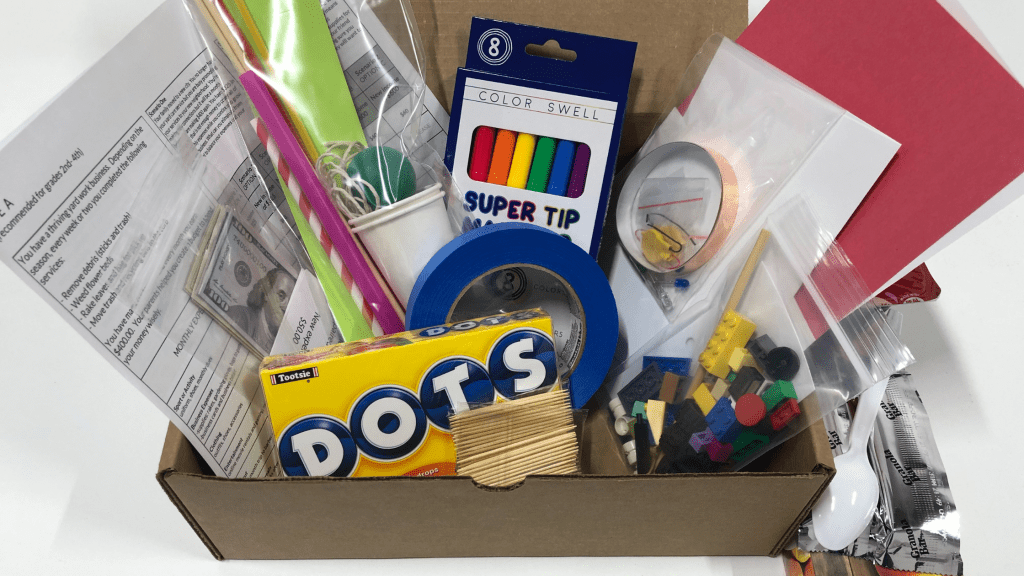 STEAMLab programming is currently available at Ashley Park PreK-8 School, Briarwood Academy, Bruns Avenue Elementary, Devonshire Elementary, Druid Hills Academy, Governor's Village STEM Academy, Highland Renaissance Academy, Idlewild Elementary, Montclaire Elementary and Walter G. Byers School.
"I believe the STEAM program is more important than before," said Candice Simmons, Dean of Students at Briarwood Academy. "With learning changing from what we are used to overnight, it has been a difficult transition for many students. Our students are excited and enthused about the upcoming activity. They actually meet us on a Zoom at 8:45 on a Saturday morning … some students struggle to make it to their math/literacy class at 8:45. The program gives students something educational, yet interesting, to break up the monotony of education during the 2020-21 academic school year."
Digi-Bridge has partnered with Briarwood Academy for the last four years, thanks to a partnership with Arts and Science Council.
"Digi-Bridge is a program that I wish could be in more homes," Simmons said. "Students do not realize their creativity until it has purpose. At Briarwood, this is our fourth consecutive year, and our students love it. We have maintained the same facilitators because we love [the program]  too. With the virtual session, everything needed for the series is received in a box."
Last fall, we called on our Digi-Bridge community to help us #StockTheSTEAMLab to allow our programs to reach students in five schools this semester. Thanks to your support and to generous contributions from Novant Health and Google Fiber, we exceeded that goal and raised $12,000. A $125,000 grant last month from Honeywell allowed us to expand into five additional schools.
If you would like to help support our STEAM Lab programming, donations are always welcome.